Lotus Lebanese Restaurant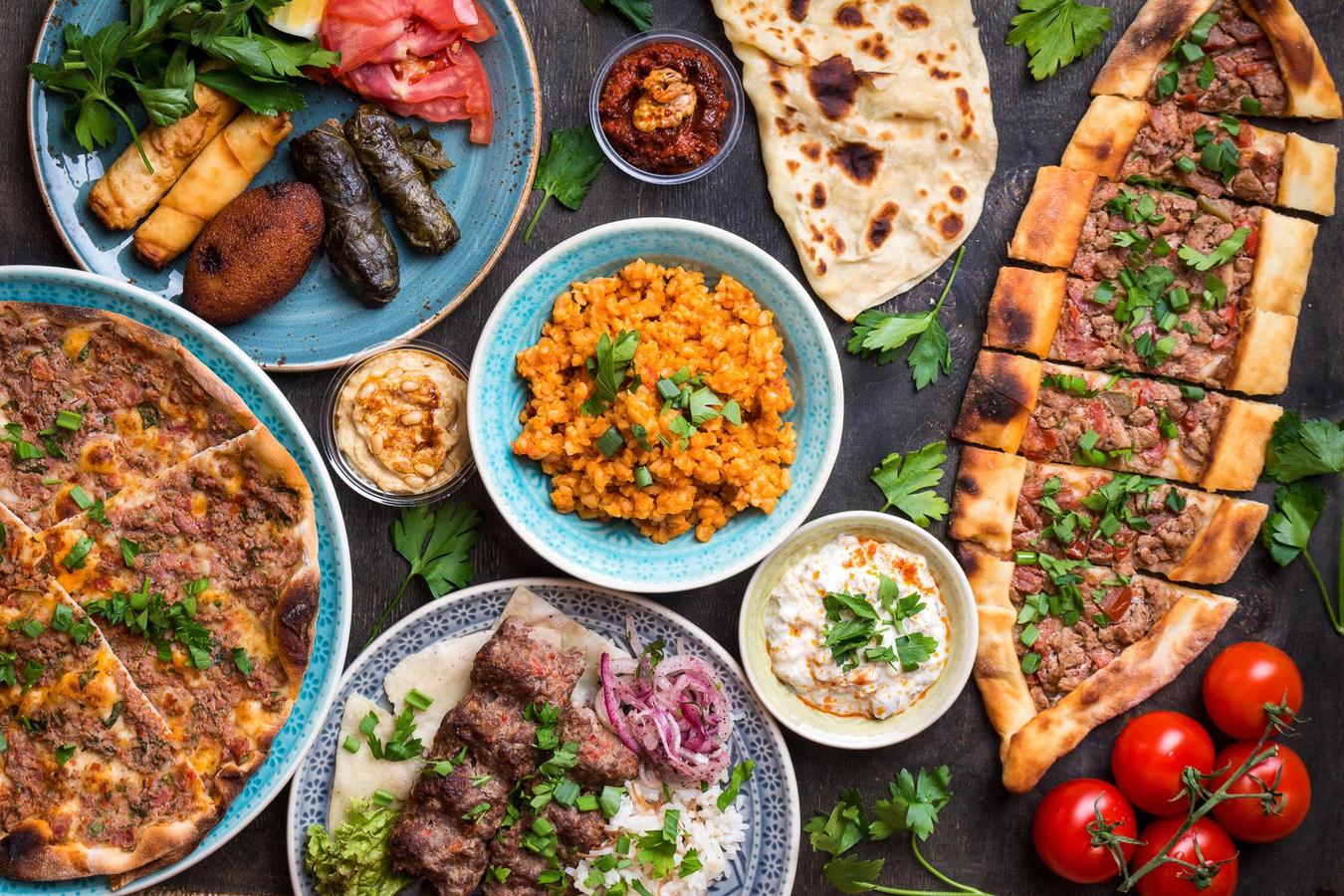 Lotus Lebanese Restaurant
Menu Lotus Lebanese Restaurant
The Lebanese cuisine has a lot going for it due to the mouth-watering recipes they have on offer. Ardent lovers of food really look forward to the brilliant brew of subtleness and spiciness from it. Thankfully, we, here at Lotus Lebanese Restaurant have some of the evergreen and punchy items from the Lebanese kitchen. A look at our menu would simplify your choices. Our Starters like Hummus Beirutty, Moutabal, Tabbouleh, Warak Inab, Kabees, Labneh, Lebanese Olives etc. give you the most exciting start to your day. As you move on, you can have a look at some of our Salads like Lotus Salad, Fattoush, Tomato & Onion Salad, Spicy Salad, Cucumber Salad etc. If you are a lover of the spicy nature of the Lebanese kitchen, you should definitely try out some of our Hot Mezzes like Hummus Shawarma, Hummus Shawarma Mixed, Batata Harra & Fried Vegetables, Loubieh B'zeit, Bammieh B'zeit, Grilled Chicken Wings etc. Our Bakery and Pastry items like Sambousek Cheese, Fatayer B'sabanekh, Manakeish Bizzaatar, Manakeish Cheese, Manakeish B'sabanekh, Kallaj Bil Jiben etc. are equally fascinating. To taste the blazing taste of grill, you can also try out some of our Charcoal Grill items like Shish Taouk (Chicken), Kofta Mince Lamb, Kofta Mince Chicken, Lahem Meshwi, Lotus Mixed Grill, Shashlik King Prawn etc. Our Sandwiches and Wraps in the flavours of Lotus Special Mixed with Sandwich, Lotus Special Sandwich, Falafel Special Sandwich, Shawarma Chicken, Shawarma Lamb, Mixed Shawarma etc. also happen to be some of our best-sellers. Reach us today to have them all.
About Lotus Lebanese Restaurant
If you are on the lookout for the most exciting range of Lebanese items in the city, we are perhaps your best destination. We try to bring the most authentic range of Lebanese items before our customers. We are extremely truthful to our commitment to quality and only use top-grade ingredients in our kitchen. No matter what you are choosing from our menu, you can be assured of supreme quality with each of them. To make the journey even simpler for you, we have home delivery services right at your disposal. You can just get hold of our app for free from the Google Play Store or the Apple App Store and start looking for the most desirable choices according to your preferences. With our exceptional cooking methods and the use of some exclusive spices, we would try to deliver excellence right at your doorstep. Start ordering from us today.
Restaurant location Lotus Lebanese Restaurant
Our location at 1363 Dumbarton Road, Glasgow, G14 9UZ, right at the eye of the city makes it pretty simple for our customers to even visit us from the farthest corners of the city. Smooth traffic and transport coupled with a great network of roads mean that our home delivery services are also extremely fast-paced. If you still a doubtful about this part of the city, you can just open our app and it would lead you to us with the help of GPS support. We are eagerly waiting to serve you with our best. Make your way to us right away.